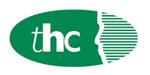 £30-35k + 10% bonus plus great benefits (Inc private healthcare, interest free loans etc.)
This is a key role working in Administration/Sales Support with the Operations Manager, and the underwriting team to review, develop and improve systems and processes within the team to ensure the highest levels of efficiency and quality are achieved.
Key Responsibilities:
Update customer records, ensuring clear sanction audit trails. Full compliance with the Bank's GDPR data retention policies.
Communicate relevant information and updates to all levels of the business and with all relevant stakeholders on a timely basis.
Key Skills:
Self-motivated, accountable and results orientated.
A team player who actively seeks opportunities to collaborate across multiple disciplines.
Able to quickly build relationships with customers or stakeholders.
Non-judgemental and considerate of the impact of your behaviour and decisions on others.
Understanding of commercial lending, ideally Asset Finance.
Proven experience of the regulatory environment and TCF requirements.
Previous experience of reviewing and then implementing change to improve systems and procedures.
Experience of financial/leasing systems.
An understanding of Credit Operations.
Contact: If you are interested in this role, please email your CV to vicky@thcrecruitment.co.uk