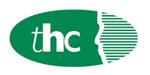 £25-30k plus bonus.
We have a great opportunity as a Collections Advisor. Our client are specialists within the leasing and Asset finance industry. The role is all B2B Collections and you will give support to the collections department and monitor early arrears and payment arrangements.
Job Role
The role is part of the Collections, Recoveries and Restructuring team and will be primarily focused on the Asset Finance area within the Business Finance division.
You will assist the Recoveries Manager in the administration of the cases referred for legal action.
Key Responsibilities:
Consistently apply and adhere to the banks regulatory and policy procedures.
Operate within a set of delegated authorities as defined by the business.
Report all issues of regulatory concern to the Asset Finance Operations.
Director/Bank Legal & Compliance Director.
Monitor and record potential provision movements.
Liaise with external/internal auditors, as required.
Recoveries and Legal:
Review legal referrals on receipt to ensure correct completion and enclosures.
Input and maintain legal recoveries spreadsheets.
Undertake relevant searches to establish debtor's financial status/assets.
Maintain, review and record cases where payment arrangements are in place.
Liaise with solicitors, as appropriate.
Draft letters/orders, as requested by manager.
Key Skills:
Adaptable and flexible.
Accuracy and strong attention to detail necessary.
Customer-focused approach.
Contact: If you are interested in this role, please email your CV to vicky@thcrecruitment.co.uk