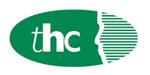 up to £40k, £60-75k OTE plus car.
My client is look for a new, field-based sales role opened to accelerate the development of our lending to Legal and Medical Professionals. In recent years, the company has established grown its lending to the 'Professions' sector and plans to leverage its provision of Tax and Business Equipment finance, to support more small and medium sized enterprises.
We are seeking a candidate who is proactive in seeking new clients and revenue for the company and creates effective lead opportunities. You will be expected to deliver excellent customer service to all clients and to maximise business opportunities by using best practice.
Key Responsibilities:
Build and Maintain new and existing Introducer relationships with introductory sources such as Finance Brokers and Vendors.
Achieve financial targets regarding new enquiries, customer meetings and networking events.
Work with and liaise with Internal Sales, Asset Management, Credit Management, Customer Services, New business, Legal, Finance and others, to exceed client experience expectations.
Any other duties or projects commensurate with the level of responsibility for this role, for which the role holder has the necessary experience and training.
Essential Skills:
Must have experience of working in a Sales related environment.
This role would only suit someone who already works in the legal and medical profession.
Numeracy and literacy; IT, Microsoft office, in particular Excel and Outlook, Planning and organising. Customer service skills and the ability to work alone whilst being a team player.
Able to understand and prepare asset finance proposals for underwriting.
Able to interpret statutory and management accounts.
You must have a full, clean UK driving license.
Contact: If you are interested in applying for this position, please contact Vicky on 01279 731900 or email your CV to vicky@thcrecruitment.co.uk as soon as possible.