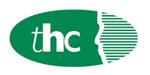 salary negotiable + bonus, car, expenses, smartphone & laptop.
This is a fantastic opportunity to work as an External Account manager for a reputable and established asset finance company . You must be proactive and have a clear focus and drive to source new client relationships as well as having the sales skills and experience to manage a number of supporting accounts.
The External Account Manager will work in conjunction with a partnered internal Account Manager in order to achieve their own new business sales targets. The External Account Manager position have a leasing sales background or sales within an office equipment reseller/manufacturer with several years of experience.
Our client's dealers require a high level of service and support from their Account Manager.
Key Responsibilities:
Win new business.
Daily contact with internal account manager on performance, incentives or special terms.
Discuss decisions with Credit manager if required.
Attend structured review meetings with dealers.
Provide Rate Charts to dealers.
Accurate Forecasting of performance for the month.
Provide training to dealers and internal account managers if required.
Create monthly sales report.
Be proactive not reactive.
Create new ideas for products and incentives.
The individual must be proactive and have a clear focus on producing proposals and new business for my client. They will work in conjunction with a partnered Internal Account Manager to cultivate existing relationships but also be responsible for delivery of their own new business target.
Contact: If you are interested in this role, please email your CV to danielle@thcrecruitment.co.uk