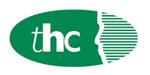 c£50k car allowance and up to 75% bonus.
Working for a major lender this is a new, field-based sales role opened to accelerate the development of lending to Legal and Medical Professionals. Lending to the Profession's sector providing Tax and Business Equipment finance.

Key Responsibilities:
Build and Maintain new and existing Introducer relationships with introductory sources such as Finance Brokers and Vendors.
Achieve financial targets regarding new enquiries, customer meetings and networking events.
Administration tasks to include complete risk templates for sanction of the facility, chasing outstanding enquires and paperwork on deals, maintain CRM system, attend sales team meetings.
Develop knowledge and understanding of the asset-based finance industry , Competitors, Introducers, Risks, client industry, market and sectors.
Work with and liaise with Internal Sales, Asset Management, Credit Management, Customer Services, New business, Legal and Finance.
Consistently and accurately provide information on the CRM systems to assist in the production and completion of weekly and monthly sales analysis and reports.
Essential Skills:
Must have experience of working in a Sales related environment.
Understanding of the Asset Finance broker market.
Numeracy and literacy; IT, Microsoft office, in particular Excel and Outlook, Planning and organising.
Able to understand and prepare asset finance proposals for underwriting.
Able to interpret statutory and management accounts.
You must have asset finance experience and Broker/introducer connections preferably in the Professions, Medical or IT market sectors. You must also have a full, clean UK driving license.
Working hours
This is a home based position reporting into Southampton.
37.5 hours per week, Monday to Friday, 8.30am to 5.00pm (one hour for lunch).
Training
Relevant training will be provided.
Contact: If you are interested in this role, please email your CV to julie@thcrecruitment.co.uk