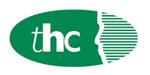 £45k to £48k dependant on experience and skills. Excellent total package including up to 40% bonus (discretionary) and exceptional pension scheme where the employer contributes 15% of salary from day one, company car, healthcare, etc.

Our client is a prestigious market leading manufacturer of constructional and agricultural equipment.
We are assisting in recruiting for an Area Sales Manager – asset finance. The successful needs good business development skills as well as being articulate, thorough, experienced in a similar role. Preference is for experienced vendor/asset sales/relationship manager, as opposed to motor finance or broker related. It's a busy and demanding role that requires a resilient candidate who can demonstrate skills in asset finance/finance structuring as well as business development and who is very organised and self-motivated. The job is a mix of dealer development and direct sales working in the construction and Agricultural sectors.
The job will be home based and the candidate can live in London and the Home Counties (Berks, Bucks, Essex, Herts, Kent, Surrey and Sussex).
Contact: If you are interested in this role, please email your CV to julie@thcrecruitment.co.uk