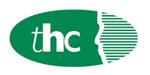 Basic plus OTE c. £50-60k OTE £75k, car allowance.
This a new and exciting home-based opportunity (covering the North West) for the successful candidate to promote the company within the Asset Finance Broker sector and negotiate quality new business and new customers.
Our client's niche is within traditional asset finance.
Key Responsibilities:
Maintain and develop relationships with existing finance brokers to promote and generate asset finance business to agreed target levels.
Take a proactive role in identifying and approaching new finance brokers to promote the company's products and services.
When required visit new and existing brokers and customers to develop relationships and assess quality of business introductions.
Complete the necessary audit documentation for new brokers and ensure that appropriate records are kept and updated.
Assess quality of business through appropriate checks such as balance sheets and management accounts, searches and appropriate product information.
Negotiate terms of proposal.
Prepare submission and processes proposal through the company's underwriting system, following agreed procedures.
Once agreed, prepare and coordinate documentation in line with agreed procedures.
Key Competencies and Knowledge Required:
Experienced asset financier or relationship manager.
In depth understanding of finance products.
Fully conversant with the requirements of the Consumer Credit Act.
Achievement/target orientated.
Excellent verbal and written communication skills.
Contact: If you are interested in this role, please email your CV to julie@thcrecruitment.co.uk