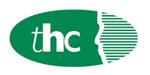 £26,000 - £28,000 per annum (dependent on experience).
We have a permanent role with a successful provider of Business Finance seeking an experienced Broker Support & Operations Coordinator with a financial services background.
Key Responsibilities:
Input of new business proposals onto the database & as directed submission of these to our Lessors for credit clearance.
When required, liaising with Suppliers, Customers & Lessors by telephone, fax or email regarding provision of additional information to secure a credit acceptance.
Issuing credit acceptances to Brokers, Suppliers & Customers as appropriate.
When requested using 'daily work flow lists' to maximise conversion into New Business pay-outs.
Be responsible for the accurate production of pay-out process this would involve the checking of original finance documentation to ensure accurate completion, checking that the correct rates had been used & raising of Commission Invoices.
Key Skills and Experience:
Good written and numeracy skills.
Attention to detail and ability to produce accurate output at all times.
Strong verbal communication skills.
Able to build effective relationships, both internally and externally. Flexible approach to work and understanding the challenges of a small office environment.
Experience of working within a regulated environment is essential.
Proven analytical and problem-solving skills.
Ability to effectively manage and prioritise multiple tasks and projects simultaneously.
Willingness to learn new systems, concepts and broaden knowledge in the industry.
Ideally 2+ years' experience in a financial related function/sector, to include Banking, IFA, Insurance and consumer finance.
Our client can offer you a dynamic and progressive working environment, strong management support, on-going training and personal development.
Package:
Competitive salary.
Excellent benefits package.
Discretionary Bonus.
Group State Pension.
23 days holiday rising to 25 plus statutory bank holidays.
Free on-site parking.
Contact: If you are interested in this role, please email your CV to julie@thcrecruitment.co.uk or call Julie Ramsay on 01279 713900.