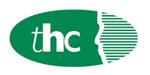 negotiable salary.
My client is currently looking for an experienced Finance sales professional to join their small but very busy team. You would be working for a well-established company, who are growing and have an excellent reputation within the industry. My client is looking for "Hunters" with current and previous field sales experience and new business experience. This will ideally be within the Trade Finance/Purchase Order finance industry. You will be considered if you have relevant field sales experience within Asset finance.
Key Responsibilities:
You will be responsible for identifying and delivering new business income within the Trade/Purchase Order Finance Sector.
Achieving annual revenue targets as defined.
Acquiring new business relationships.
Follow up leads provided by other internal business channels.
Deliver effective business proposals professionally, with confidence.
Attend trade shows and networking events, as and when required.
Preparing documentation such as records, reports, and proposals accurately.
Working closely with management so as to improve market positions and penetration.
Engage with marketing to support finance programmes and initiatives.
Key Skills:
Proven track record of selling finance to businesses, all B2B, this could be Trade Finance/ Purchase Order Finance/Asset finance, etc.
Ability to identify and build relationships with corporate businesses and understand their trading requirements.
Ability to structure credit applications is preferred.
Ability to demonstrate a proven track record in B2B sales.
Strong work ethic with a desire to achieve, develop and improve.
Excellent verbal and written communication skills.
Currently working in other areas of commercial finance/lending who are considering a move into a target driven sales environment.
An established network of relevant 3rd party introducers is preferable.
Contact: If you are interested in this role, please email your CV to danielle@thcrecruitment.co.uk