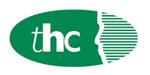 £55k-65k basic plus annual bonus and great benefits.
I am looking for a Regional Manager to work with my client who is one of the fastest-growing independent finance companies in the UK, you will be responsible for looking after 4 members of the team. You will lead the team by motivating and inspiring them to perform to their full potential.
Key Responsibilities:
To assist the Account managers with developing existing dealerships within the specific geographic region, this will involve re-energising existing dealerships or picking up general relationship management.
Develop and coach Account Managers to enable them to achieve their agreed KPI objectives.
Set targets for Account Managers in line with budgets, and proactively manage individuals performance through effective monthly reviews and annual appraisals.
Key Skills:
Sales management experience.
Motor finance background.
Good communication and negotiation skills.
A real passion for sales.
Contact: For more information and a full job specification, please give Vicky a call on 01279 713900 or email vicky@thcrecruitment.co.uk