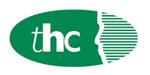 Excellent salary + bonus, health insurance, pension.
Working for a specialist provider of vehicle finance, this is an office-based role. The key to the organisation achieving its goals and in particular administering the Wholesale loan book in a risk-controlled manner. The successful candidate will look after the company's Wholesale Operations activities.
Key Responsibilities:
Administer Dealer Wholesale facilities within the company's Wholesale Vehicle Funding platform.
Mitigate the company's vehicle legal title risk by administering its vehicle financial interest processes with HPI / Experian / CDL.
Deliver associated Wholesale Operations and operational risk management services.
The Candidate:
Secondary education to A Level (or equivalent).
At least three years experience within Wholesale vehicle finance.
Knowledgeable of the holistic Wholesale vehicle finance business model and life cycle.
Able to apply a structured and flexible approach in a dynamic, expanding business environment.
Comfortable engaging with staff at all levels within the company and at Dealerships.
Enjoys working both collaboratively and autonomously, and applying initiative.
Articulate, persuasive and diplomatic.
Possesses common sense and an understanding of the company's commercial context.
Contact: To discuss this role in more detail and receive a full job specification, please call Vicky Maynard on 01279 713900 or email your CV to vicky@thecrecruitment.co.uk