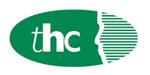 £40k-£50k.
Our client is a prestigious tier 1 lender, fast-growing and looking for someone to join the as a Management Accountant.
Job Role
Ensure that the management reporting of the Group's United Kingdom subsidiaries is timely, accurate and in accord with accounting standards. Also to provide assistance to the subsidiaries in regards to management information/analysis, purchase ledger, accounting and filing of VAT, corporation tax and statutory accounts.
Key Responsibilities:
Production of monthly management accounts for the Group's UK subsidiaries within 10 working days and handle stakeholder relationships.
Responsibility for day to day book-keeping including: Journal entries; Fixed asset registers; Debtor reconciliations and statements; Creditor reconciliations and statements; Finance obligations and interest accruals; Income recognition and sales ledger; Purchase ledger and expense claims, Processing and release of electronic payments.
Key Skills:
Qualified accountant.
Excellent working knowledge of IFRS and UK Accounting Standards.
Working knowledge of relational database theory sufficient to perform database queries.
Knowledge of ERP systems (preferably SUN and Xero).
Contact: If this role is for you, please email your CV to vicky@thcrecruitment.co.uk