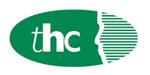 Up to 19k.
Our client is a prestigious tier 1 lender, fast-growing and looking for someone to join as an Office Administrator.
Job Role
To perform all office administration duties in a professional manner, maintaining a high standard of service which represents the Company at all times.
Key Responsibilities:
To provide administrative support for all areas of the business.
Establish and maintain good working relationships with co-workers and customers.
Manage the incoming and outgoing post.
Answer, screen and redirect calls.
Assist with filing, photocopying and scanning.
Carry out any other duties that your line manager asks of you.
Key Skills:
Minimum of 5 GCSE's (or equivalent) including Maths and English.
Excellent organisation skills.
Ability to work under pressure.
Good working knowledge of Microsoft Office packages.
Contact: If you are interested in this role, please email your CV to vicky@thcrecruitment.co.uk