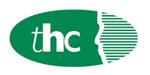 £35/40k plus benefits.
Our client is a prestigious lender in business finance and are looking recruit an additional Underwriter.
Key Responsibilities:
Analyse credit data and financial statements to determine the degree of risk involved in extending credit or lending money.
Assessing, analysing and interpreting complicated financial information.
Undertaking creditworthiness analysis based on various financial and non-financial information.
Ensure all proposals adhere to our Anti Money Laundering policy.
Be open and approachable for the appeal of your decisions and have the ability to see a deal when originally you may not have.
Ensuring strong lines of communication with all areas of the business are maintained.
Assist the team in achieving SLA.
Key Skils:
The ideal candidate will be organised, meticulous, prepared to take ownership of tasks, able to manage their own time, pro-active and able to follow tasks through to completion.
The ability to work under pressure and to tight time frames is paramount.
Attention to detail.
Good time management.
Effective communication skills.
Competent IT skills.
A minimum of 5 years of underwriting experience is essential in Asset or Motor Finance.
Ability to make decisions on a rate for risk basis.
Highly numerate with the ability to analyse complex financial statements and information.
Possess a deep understanding of the finance market ideally within SME.
Knowledge of accounting theories.
Ability to spot improvements to procedures.
My client is an excellent employer along with excellent benefits.
Contact: If you are interested in this role, please email your CV to julie@thcrecruitment.co.uk