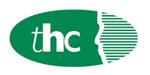 Up to 30k.
Our client works within Invoice finance and is looking for someone to join the team as a Client Manager. You will be reporting to the Senior client manager and will be responsible for managing risk, reward and retention with a portfolio of clients. These clients will typically have funds in use of under 100k.
Key Responsibilities:
Minimise financial loss through the implementation of risk management.
Maintain excellent standards.
Maintain appropriate risk management.
Deputise for other managers.
Responsible for client relationships and risks across a mixed portfolio for clients with a funding limit typically less than 100k.
Oversee day to day management of the client's portfolio.
Reporting, recording and management of any clients breaches of facilities.
Take part in and contribute.
Key Skills:
2 years plus experience in invoice finance or similar industry.
Experience in operations and client-facing roles.
Client and people management.
Attention to detail.
Contact: If you are interested in this role, please email your CV to vicky@thcrecruitment.co.uk or call 01279 713900.