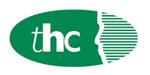 £20000 - £24000 per annum + plus bonus.
Monday-Friday Only.
Job Role
Leading a team of collection agents who are multi-skilled; you will provide the leadership that ensures our culture and behaviours are part of everyday activities and result in the team and individuals achieving their targets and objectives.
Key Responsibilities:
Provides days to day management of a team and individuals ensuring appropriate levels of resource are available to achieve agreed targets.
Develops the team through ongoing coaching and development activities and provides regular feedback, i.e. through 121s.
Provides appropriate people management activities, i.e. absence management, performance management, etc.
Ensures accurate and timely information management.
Works with colleagues at all levels to continuously improve the performance of the department.
Key Skills:
Experience of managing a front line team.
Experience of working with people at different levels of a business.
Experience of working in a fast-paced business with limited resources.
Experience of a variety of development tools and behaviours including coaching.
Contact: If you are interested in applying for this position, please email your CV to vicky@thcrecruitment.co.uk or call 01279 713900.