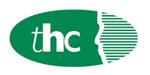 Salary negotiable according to experience.
Our client is a fast-growing provider of Business Finance solutions, after a recent technology refresh including a new Salesforce implementation and several bespoke integrations, they are looking to appoint a Salesforce Developer to help realise the full capability of the platform.
Working as part of a dynamic, fast-paced agile team, collaborating with the Product Owners, Software Engineering and Data Teams you will propose and deliver solutions serving Sales and Support functions across multiple UK locations.
Key Responsibilities:
Working as part of the software engineering team to develop functionality within the Salesforce platform achieved through either Salesforce configuration, Salesforce development or a combination of both, whilst assisting with the integration of bespoke applications.
Aligning Salesforce development with the inhouse Software development lifecycle, including deployment, peer review and quality assurance.
Fully understand, support and manage Salesforce.com Sales Cloud processes and applications and any future adoption from the salesforce cloud offering.
Evaluate Salesforce.com AppExchange products.
Administration of Salesforce Mobile and interfaces to add-on and external tools.
Work with the data and analytics team to develop/coordinate the development of analytical reports/dashboards.
Act as a point of contact within the support team to perform all duties relating to system administration.
Content and folder management.
Apex programming language experience.
Salesforce Flow.
Salesforce Process Builder.
Visualforce pages.
Understanding of Salesforce's multi-tenant architecture.
Salesforce Lightning Experience.
Key Skills:
Excellent verbal and written communication skills.
Experience of HTML, CSS, JavaScript.
Proficiency in use of Eclipse or Visual Studio Code as an IDE.
Experience of GIT, or similar source control system.
Previous experience of working as part of an Agile project.
Bachelor's degree and Salesforce Administrator/Developer Certification preferred.
Experience of building bespoke lightning components.
Contact: If this role is for you, please email your CV to julie@thcrecruitment.co.uk or call 01279 713900.