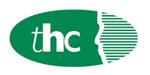 £40/50 plus benefits.
Our client is a great employer offering career progression in prestigious offices in central London. We are recruiting a Senior Underwriter with skills in Asset or Vehicle finance and a "can do" attitude.
Key Responsibilities:
To underwrite leasing and hire purchase proposals in accordance with Credit Policy and delegated underwriting authority in a consistent and objective manner.
To provide credit analysis on leasing and hire purchase proposals requiring underwriting outside of delegated authority.
To contribute to the achievement of Business Finance Division's annual objectives in terms of new business volumes, rate and credit quality.
To ensure that our client offers a first-class, professional level of service to and maintains excellent relationships with all customers, introductory sources, joint venture partners and other third parties.
Develop excellent relationships with Brokers and Introducers.
Key Skills:
At least 4 years' experience of Asset Finance underwriting.
A proven ability to assess finance proposals based on a variety of data sources, including but not restricted to: Experian, Creditsafe, Equifax, Company accounts.
Strong communication and negotiation skills.
Strong customer relationship skills.
An understanding of the various types of credit we offer and their workings.
Contact: If you are interested in this role, please email your CV to julie@thcrecruitment.co.uk