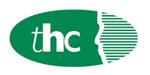 £16-21k.
Our client works within Invoice finance and they are looking for someone to work within the credit control team, to ensure the client can recover any funds paid out.
Key Responsibilities:
Monthly reporting of the portfolio of clients.
Postal duties.
Answering phones.
Providing the best assistance to all clients.
Verification of invoices.
Reporting any untoward activity on the accounts.
Key Skills:
Organised.
Analytical skills.
Previous experience in credit control.
Self Motivated.
Package:
Life insurance.
Private Medical.
24 days Holiday.
Company bonus scheme.
Contact: If you are interested in this role, please email your CV to vicky@thcrecruitment.co.uk or call on 01279 713900.