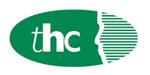 £46k OTE £60k (plus car & benefits).
We are recruiting an Account Manager to develop asset finance sales via franchised Agricultural Equipment dealerships throughout central England.
Effective account management is at the core, the main purpose of the role is to maximize, manage and monitor all aspects of the business generated from within a defined territory. The purpose of the role is also to build strong working relationships between the finance company and the dealer sales force.
Dealers are reliant on finance for the provision of inventory finance for selling agricultural equipment. As such the purpose of the job is to also ensure that credit facilities are kept current and the rules regarding inventory financing are adhered to.
Key Responsibilities:
Promoting our clients' finance products.
The responsibility of the Account Manager is to also ensure that dealer sales staff are adequately trained in order to use finance when selling equipment.
Maintaining strong relationships with key strategic customers to ensure the product can be delivered when required. This is achieved by having a knowledge of their buying plans and providing professional financial proposals for the credit (underwriting) team which includes a professional analysis of the customer's financial statements together with a full description of their business activities.
Provide analysis of dealer or customer financial statement to a high level of professionalism.
Attend local, national or international shows and dealer events as and when required.
Prepare reports on arrears customer as and when required.
Provide plans and proposals for dealers when requested to ensure all units are delivered in a timely manner via inventory finance.
Attend meetings with stakeholders in which prospecting of target customers will be undertaken.
Key Skills:
Ability to communicate/interact at all levels and in all environments.
Be confident and have the ability to undertake training.
Demonstrate a good understanding of agricultural/rural issues.
Have a good understanding of financial products and financial statements.
Experience
A minimum of five years working as an Account Manager or Manager within either the asset finance or agricultural industry.
Contact: If you are interested in this role, please email your CV to julie@thcrecruitment.co.uk or call on 01279 713900.