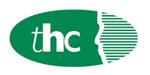 £28 – £35k+ depending on experience, OTE £50 - 55k (uncapped).
We are seeking an experienced Account Manager to focus on predominately direct SME business to join our clients prestigious City-based business financing soft assets.
Job Role:
A new business-focused sales role, servicing the SME sector for soft assets (including technology and fit-out projects), business expansion/working capital facilities and some hard assets.
You will be responsible for delivering income against an annual commission plan. The aim is to maximise revenue on a long term basis, by building deeper relationships with clients, providing excellent service and treating customers fairly.
You will have the support of a telemarketer and some existing clients, but need to be willing to reach out to targeted prospects and network to find opportunities.
Success in this role will require the achievement of minimum levels of performance in critical areas such as activity, behaviour, CRM adoption, customer care, quality as well as sales targets.
Our client has excellent relations with a diverse funding panel, with a wide product offering, giving you the opportunity to build strong and fruitful relationships with clients.
Key Responsibilities & Skills:
Generate income against annual commission plan.
Being able to understand, explain, identify opportunities for and sell our full range of products.
Build a pipeline of opportunities through targeted prospecting and networking.
Service and retain existing account base so as to maximise customer life, renewal and cross-selling opportunities.
Develop strong working relationships with customers, vendors and introducers, as well as colleagues to achieve success on all counts.
Minimum of 2 years' experience selling finance to the SME sector, either in a direct role, or a vendor facing role where you have regularly dealt directly with clients at FD/CFO level.
Confident and competent at dealing with senior customer contacts, pricing, selling and deal structuring.
Excellent customer service and focus on treating customers fairly.
Strong communication skills.
Organised and Focused.
IT literate, including Microsoft Office and CRM.
Contact: If you are interested in this role, please contact Julie Ramsay on 01279 713900.