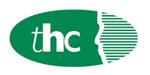 salary and Commission OTE £55k.
Our client provides clear, fair and effective finance to a wide variety of SME & Professions organisations for projects/requirements ranging from £10k to several £m. Fully authorised and regulated by the FCA.
Job Role:
A new business-focused sales role servicing the Professions sector with working capital/expansion loans (including for Tax, VAT, case acquisition, WIP, Partner buy-ins)and asset finance for projects (including IT, Software and office fit-out work).
You will be responsible for continuing to manage new clients bought on board. You will also have an existing customer base to seek opportunities from.
You will be responsible for delivering income against an annual commission plan, by building deeper relationships with clients, providing excellent service and treating customers fairly.
You will have the support of a telemarketer, but need to be willing to reach out to targeted prospects and network to find opportunities.
Success in this role will require the achievement of minimum levels of performance in critical areas such as activity, behaviour, CRM adoption, customer care, quality as well as sales targets.
Key Responsibilities & Skills:
Generate income against annual commission plan.
Build a pipeline of opportunities through targeted prospecting and networking.
Service and retain existing account base so as to maximise customer life, renewal and cross-selling opportunities.
Develop strong working relationships with customers, vendors and introducers, as well as colleagues to achieve success on all counts.
Minimum of 2 years' experience selling finance to the Professions sector (especially Legal and Accountancy).
Confident and competent at dealing with senior customer contacts, pricing, selling and deal structuring.
Excellent customer service and focus on treating customers fairly.
Strong communication skills.
Organised and Focused.
IT literate, including Microsoft Office and CRM..
Contact: If you are interested in this role, please call Julie Ramsay on 01279 713900.