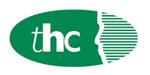 £60000 - £75000 per annum + + bonus.
These are fantastic opportunities for outstanding individuals to make a significant contribution to the further success of this leading insurance premium finance business at a time of significant growth.
This organization is highly successful in its field and leads the market across the UK and Ireland by some margin.
Job Role
As a Strategic Account Manager, you will be tasked with working with major partners across the South East of England to build deep relationships, set strategic objectives and deliver on core KPIs.
Seeking to further develop and engage with your portfolio of major accounts, you will visit clients at their premises and work with them to plan and develop their finance strategy.
This role isn't about developing new business or bringing new partners on board, rather, you will be forging long term relationships with key decision-makers, building a genuine in-depth understanding of each account and their needs and providing an outstanding level of account management.
Key Responsibilities:
Working with approximately 35 major accounts.
Reporting to the Sales Director.
Working with other internal Account Managers to deliver excellent account management services.
Setting the strategic vision for each account.
Identifying key staff within client businesses.
Key Skills:
Strategic sales experience gained in the financial services sector.
Experience of long term account planning.
Experience of developing major accounts.
Excellent commercial awareness and business acumen.
A successful track record of delivering against set KPIs.
A full, valid driving licence.
Sales experience within an insurance and/or credit-based business would be beneficial to your application.
Contact: If you are interested in this role, please contact Catherine on 01279 713900.