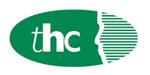 £50,000 per annum.
Our client is a B2B fintech that provides a suite of SaaS solutions to digitise asset and automotive finance, allowing their clients to bring their operations into the digital age and keep pace with their customers' changing expectations.
We have a new and exciting role based in the South East for a Pre-Sales/Sales Engineering role in the financial services space (lending/asset finance, leasing motor finance or consumer finance if possible).
As a pre-sales engineer, you'll combine technical knowledge with your sales skills. This requires you to work with the sales team in planning large presentations, proposal, RFPs, RFIs, and Demonstrations. Your knowledge of the system will help in preparing the best solutions to put.
Your role will be rewarded with KPIs reviewed annually.
Sales Engineer Duties:
Illustrate the value of our clients' solutions to prospects in a compelling manner.
Responsible for aligning our clients' capabilities (products and services) with client business requirements through a professional and ethical business approach.
Participate in the completion of submitted RFI/RFP documents, bid coordination, prospect qualification, discovery and requirements gathering, product demonstrations, technical discussions, and design solution proposals.
Promote and support sales opportunities into existing accounts and help to ensure that customers are successful in their objectives.
Work with other teams to disseminate current market and business process information that is critical to maintaining a strategic, competitive and valuable solution i.e. Marketing, Product Development, and Delivery Services.
Represent our client at Trade Show events and conferences to increase brand and solution visibility (company booth, panel discussions, industry speaker, etc.).
Assist Partner Management in the identification and analysis of potential partner opportunities and distribution channels.
Work closely with the Sales team to provide pre-sales assistance in support of the successful achievement of sales targets while adhering to cost of sales objectives.
Software: Google Applications, Slack, Pipedrive CRM, Panda Doc for proposals, and Microsoft applications as needed.
Package:
Discretionary bonus based on company performance.
28 days annual leave including Bank holidays.
KPI Bonus Structure in place to be paid bi-annually.
All employees have their choice of brand new Apple equipment to include laptop and phone.
£2,000 per year training allowance.
No dress code.
Ability to buy or sell up to 10 days of annual leave each year.
Contact: If you are interested in this role, please contact Julie Ramsay asap on 01279 713900.