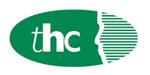 OTE £70,000 (uncapped) plus prestige car and benefits.
Our client is a lender looking to develop and expand asset finance broker relationships in the North East. This company can offer strong career opportunities for individuals who are proven in the asset finance industry.
Key Responsibilities:
Developing a network of introducing brokers and other professionals.
Generating new business opportunities from your network.
Writing detailed proposals supporting the proposed lend.
Liaising with clients to understand the lending proposition and negotiating formal terms.
Maintaining a commercial relationship with the client during the course of the agreement and beyond.
Package:
Basic salary
Uncapped monthly bonus.
OTE £ 70,000.
Company car.
Laptop & iPhone.
Other employee benefits.
Contact: If you are interested in this role, please call Catherine on 01279 713900.