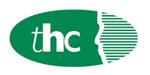 Basic plus comm plus car OTE £100k+.
Our client is a specialist provider of Asset Finance part of an established bank. Due to continued success, they are adding to their sales team. We are looking for candidates with excellent Direct or Broker networks.
Typical Asset(s):
Predominantly wheeled/commercial assets (non-retail), dealing with small & medium-sized companies
Manufacturing.
Construction.
Printing.
Engineering.
Vehicle and plant hire.
Commercial vehicles.
Cars.
Recovery Vehicles.
Average transaction size £100k.
Finance Leases & HP.
Package:
Basic salary – negotiable depending on the individual.
Ote £70-125k.
Company car.
Commission structure - uncapped.
Usual Benefits of a bank.
Holiday - 25 days per annum (pro-rata in the first year).
Contact: If you are interested in this role, please contact Catherine on 01279 713900.