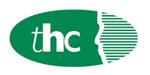 Basic Salary ote £75k plus & commission & car allowance.
Our client is a fast-growing innovation provider of the supplier/vendor finance, this is a regional role developing relationships with dealers resellers and manufacturers of small-ticket technology and office equipment products using leasing as a sales aid.
Key Responsibilities:
Management, growth and development of Regional Accounts
Identify New Business Opportunities in assigned Region
Develop and implement effective business, marketing and sales plan in conjunction with the objectives of the Supplier Sales division.
Develop Account Planning activities to maximise opportunities and/or increase share with existing and new accounts
Increase brand awareness in the market place through professional networking and targeted promotion events
This role offers exceptional commission and as a growing company excellent career opportunities.
Contact: If you are interested in this role, please call Catherine on 01279 713900.