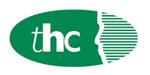 OTE £60k basic & commission.
As we navigate through these difficult times, we are pleased that there is still movement in the market. One of our clients, a provider of asset and equipment finance, Loans and Invoice/Cash-flow finance are looking to recruit industry sales professionals who have the ability to seize an opportunity and make deals work.
The Candidate:
Asset finance candidates from any niche sectors.
Experienced candidates who have a strong personal following who are finding themselves unexpectedly seeking new opportunities.
Vendor finance experts - not the big vendors – maybe vendors that would do 2 - 3 deals a month.
Contact: For an informal discussion, please call Julie Ramsay on 01279 713900.