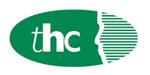 £45k plus great benefits.
We are seeking an Operations Manager innovative provider of motor finance, this is a new and exciting opportunity. This role would be ideal for a candidate with experience in business or consumer lending.
Job Role:
Oversee and manage all back-end operational activities in the business.
Monitor and analyse the existing business processes to ensure they are effective.
Analysing statistics and performance KPI's.
Manage Lender relationships.
Efficient transactions and good customer outcomes.
Key Responsibilities:
Ensure communication between all teams is ongoing.
Lead with energy to drive a high performing team.
Work closely with the compliance team and sales management.
Ensure the exposure to the business is protected from financial crime.
Day to day management of the business Control Team.
Support any leadership of the administration team.
Maximise team engagement and motivation.
Ensure the team are kept informed of all business developments.
Carry out regular appraisal 1-1's and development discussions.
Key Skills:
Excellent computer skills – MS Office).
Ability to create a compelling case for change.
Demonstrable experience within a regulated environment; preferably within the Financial Services sector.
Management/supervisory experience.
Contact: For a more detailed job specification, please call Julie Ramsay on 01279 713900.