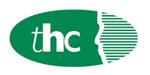 We have a new Interim opportunity. Flexible location in London & the South-East. This is initially a 6-month interim position and may become permanent.
Key Responsibilities:
Responsible for a Collections Team, managing workloads and prioritizing day to day activity.
Aim to renegotiate agreement rather the recover assets.
Manage team through KPI's.
Hold monthly 121s.
Support the business to implement new procedures.
Manage increased volumes of business.
Identify training needs.
Develop strategies to improve and re-evaluate performance.
Communicate, update and implement Team changes where necessary.
Constantly review processes to ensure maximum efficiency.
Use coaching tools and quality scores to provide feedback and development to the Team.
Contact: Please call Julie Ramsay for more information on 01279 713900.