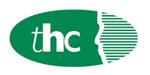 Exceptional salary and benefits.
This is a unique opportunity to set up a new team in an established prestigious asset finance company. As Head of Collections, you will be accountable for leading the collections department, ensuring that arrears cases are handled appropriately and in line with regulatory and company requirements. Excellent operational and organisational skills are essential, as well as a deep understanding of designing and running a collections function with a drive to maximise the percentage of repayments and minimise losses, whilst delivering fair customer outcomes. You will be required to demonstrate strong leadership skills, financial acumen and the ability to communicate and liaise with a number of management levels and different teams within the organisation.
You will be responsible for the implementation and optimisation of collections and recoveries strategies, ensuring all debts are managed appropriately and compliantly, in line with internal policy and external regulation or codes of conduct. It is vital in this role that all compliance responsibilities are met and the department is proactive in this regard.
Key Responsibilities:
Coordinate activities of staff members to ensure a smooth and efficient department treat efficiently and proactively manage accounts in arrears or known at-risk cases.
Create and implement strategies to increase the number of successful collections on outstanding debt.
Recruit, hire, train and evaluate staff members within the collections department to ensure a sufficient number of competent staff members are available to handle the workload.
Develop goals that complement the overarching business goals of the company and coordinate staff to continually meet and exceed goals.
Run reports and analyze data pertaining to the department for senior management and appropriate Bank committees.
As required, enhance and develop collections policy and procedures to ensure best in class, whilst retaining the smooth running of the department.
Ensure close working with the Recoveries function and asset management as required.
Take full ownership of identifying new opportunities to enhance existing strategies to improve both debts.
Work closely with the Business Intelligence team to ensure the integrity of collections MI, providing reports to senior management and executive meetings as required.
Qualifications/Experience:
Substantial experience of working in both regulated and non-regulated Asset Finance lending with a proven track record of successfully designing and delivering against debt collections and recoveries strategies.
Excellent analytical and numerical skills to turn data into comprehensive reporting and MI and actionable insights.
Excellent understanding of FCA guidelines and how they apply to collections and recoveries strategies.
Proven track record in working collaboratively with operations, compliance and risk to ensure all customer communications and strategies are compliant
Strategic thinker who is a strong influencer at a senior level, and able to gain support for and deliver against business plans.
Knowledge of insolvency procedures both corporate and personal.
Knowledge of legal enforcement procedures.
Knowledge of complaint procedures and the confidence to handle difficult calls.
Strong communication and team management skills.
Contact: To hear more and access a full job description, contact Catherine Jack on 07450 425790 or email catherine@thcrecruitment.co.uk