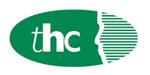 attractive package.
Our client is a specialist lender within Asset Finance, you will head the Collections and Arrears team and will be primarily focused on the Asset Finance Collection area within the Business.
You will be responsible for leading the team, proactively manage cases of arrears offering solutions to mitigate losses while delivering a fair outcome to customers.
Key Responsibilities:
Responsible & accountable for the strategic direction of the Collections team taking ownership to enhance existing strategies to improve both debt recovery rates and the cost of recoveries in the short term.
Ensure all debt is managed appropriately and in line with internal policy and regulation.
Responsible for new systems and controls to improve department efficiency.
You will be responsible for the close monitoring of MI and the delivery of risk appetite for collections working closely with the Head of Credit to build a framework.
Directly manage a team and build relationships with the Underwriting team and Board of Directors.
Manage external stakeholders, liaising with Broker and suppliers where appropriate and liaising with insolvency practitioners, repossession agents or legal action when necessary.
Be aware of fraud triggers and raising concerns where necessary.
Further development of existing collections and recoveries policies.
Operate within a set of delegated authorities as defined by the business.
Contribution to the drafting of policies.
Organise the sale of assets and liaising with remarketers and auction houses to maximise recoveries.
Key Skills:
Very experienced, working in both regulated and non-regulated Asset Finance lending and have a proven track record of successfully delivering debt collections and recoveries strategies.
Develop and provide an effective contact strategy with external stakeholders.
Excellent negotiation skills to deliver business results.
Excellent analytical and numerical skills to turn data into comprehensive reporting and MI and actionable insights.
Excellent understanding of FCA guidelines and how they apply to collections and recoveries strategies.
Proven track record in working collaboratively with operations, compliance, and risk to ensure all customer communications and strategies are compliant.
Strategic thinker who is a strong influencer at a senior level, and able to gain support for and deliver against business plans.
Knowledge of Insolvency procedures and of legal enforcement procedures.
Knowledge of complaint procedures and the confidence to handle difficult calls.
Strong communication and team management skills.
Package:
Permanent/35-hour week, this can be flexible.
Excellent basic salary.
Company Pension scheme.
Discretionary Bonus scheme.
Company Healthcare policy for you & your immediate family.
Able to work extended hours on occasions when required.
Flexibility to work at home at times.
Contact: If you are interested in this role, please contact Julie Ramsay on 01279 713900 julie@thcrecruitment.co.uk