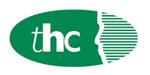 £45k.
We have several opportunities to join a new team working with a prestigious lender in the Asset Finance sector, our client provides a wide range of Asset finance products.
These roles will focus on early arrears (0-31 days) but will develop into managing more complex cases and involvement in a wide variety of project work to include drafting policies and SOPs.
The incumbent will be responsible for managing delinquent accounts to a successful conclusion with emphasis on understanding the reasons for non-payment, offering forbearance where appropriate and potentially working with Vulnerable customers.
Key Skills
Essential:
Collections experience from within an Asset Finance environment.
Ability to identify potential losses.
Knowledge of FCA Conc 7 and TCT principles.
Desirable:
Experience of assisting with the drafting and implementing of policy.
Knowledge of Insolvencies both Corporate and Personnel.
Knowledge of Regulated/Unregulated Agreements.
Knowledge of the Legal enforcement procedures.
Contact: For further information, please contact Catherine Jack catherine@thcrecruitment.co.uk 01279 713900.