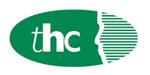 Salary negotiable c£75k plus great benefits.
Our client, a fast-growing prestigious lender, has an opportunity for a Recoveries Manager. The primary responsibility of the role is to manage the credit relationship for customers classified as recoveries exposures.
The overarching aim of the role is to minimise provisions and maximise realisations at acceptable risk and cost.
You will manage the recovery cases in their portfolio by applying and implementing appropriate recovery, asset enforcement, litigation, distressed debt restructuring and insolvency procedures.
The Candidate:
A collaborative team player with excellent communication skills, flexibility and adaptability.
Customer-centric, striving to deliver excellence in customer service.
The willingness to go beyond the norm to deliver excellent service and standards.
The willingness and aptitude to be a key member of the team and of a growing business.
Strong credit risk analysis skills, credit risk management skills and attention to detail.
Highly numerate and literate with the ability to interrogate and summarise information and to write clear, concise and incisive reports.
Key Skills:
Significant experience in corporate recovery roles including personal and corporate litigation, distressed restructuring, asset enforcement and insolvency appointments.
Ideally, candidates should have experience gained across financial services and banking with a focus on Development Finance, Specialist Mortgages and Asset Finance.
Strong awareness of the regulatory framework in both regulated and unregulated lending including Conduct and Compliance requirements.
Proven analytical skills with a strong working knowledge of insolvency, asset enforcement, litigation and distressed debt restructuring practices and procedures.
Excellent interpersonal skills, including the ability to engage with clients who are facing stressed trading conditions or other financial difficulties.
Strong leadership capabilities with the ability to communicate effectively with both risk and front-line relationship teams.
Educated to degree level or other equivalent professional qualification.
Contact: Please call Catherine Jack to discuss further on 07450 425790 or email catherine@thcrecruitment.co.uk