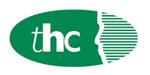 £80k basic + 50% commission + benefits.
We have a rare and exceptional opportunity to join a bank based lender in Asset Finance as a field-based Broker Manager covering an area south of Birmingham.
The successful candidate will focus on developing larger scale middle ticket business from lease brokers and also developing new broker relationships.
Candidate Profile:
Experienced broker manager with a record of demonstrable success and also be a generalist rather than a specialist in any one sector or asset class.
Bank lessor environment that sources business through brokers/intermediaries have a broad range of credit, structuring and documentation experience across a wide range of business and asset types, as well as being self-motivated, results orientated and prepared to work to tight deadlines.
The willingness, aptitude and personality to play a pro-active role in growing the business.
Detailed knowledge of the operational end to end Asset Finance process from enquiry, proposal, pay-out and end of lease.
Strong understanding of credit and risk within the SME & Middle ticket markets.
Contact: Call Julie Ramsay on 01279 713900 for more information or email your CV to julie@thcrecruitment.co.uk