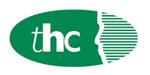 c£65k plus benefits.
We have a new opportunity for an experienced Wholesale Credit Professional with excellent career development potential. You will Report to the Risk & Operations Director.
Key Responsibilities:
Underwrite new and existing Wholesale funding facilities for a portfolio of Dealers.
Monitor your portfolio's in-life risk indicators and overall profile.
Curate the security requirements throughout the Dealer lifecycle, ensuring the company's Wholesale credit risk is aligned to the securities that it holds.
Provide Wholesale credit analysis to support increases and decreases in Dealer exposure.
The Candidate:
Degree-educated (or equivalent).
At least five years' experience within Wholesale vehicle finance.
Proven skills in the financial analysis of accounts in a Wholesale motor finance context.
Knowledgeable of Wholesale legal contracts and associated securities.
Experience in interpreting commercial law and regulations in a compliant but practical way.
Your Role:
Direct reports: None (future potential).
Great benefits include bonus, health insurance, pension.
Place of work: Leicester office, with the flexibility to accommodate occasional home working.
Hours: 37.5 hours per week.
Contact: For a full job description, contact Julie Ramsay on 01279 713900 julie@thcrecruitment.co.uk