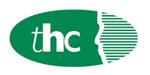 £30k/40k.
Key Responsibilities:
Credit underwriting and preparation of proposals for submission to a wider panel of Lessors. Also assist in the underwriting process and to approve credit decisions within own lending authority and where appropriate to provide credit analysis to the Credit and Risk Manager and Directors outside that authority.
Review of Proposals submitted to credit dept by BDM and sales-focused colleagues and the MD for onward proposing to Lessors.
Proposal management and deal tracking to maximize KPI's and revenue to employer.
Monitoring and applying for credit lines for larger customers and repeat business customers to ensure funds always available.
Price checking and validation of new business transactions prior Admin team taking over for documentation & pay out.
Validating that credit conditions have been met prior to payout.
Maintain an awareness of and compliance with legal processes and statutory requirements in new business with reference to FCA, AML and KYC requirements.
Managing some existing transactions/customer relationships - including reschedules and early terminations.
Process high volumes of new business proposals and promote a high level of service to brokers, suppliers, and customers within strict time deadlines.
Key Skills:
Proven experience in decision-making functions within the financial services industry.
A high level of numeracy, literacy, and excellent attention to detail.
Excellent administrative, organisational and communication skills.
Ability to interpret and analyse financial statements.
Minimum 5 GCSE qualifications to include Maths and English.
Self-motivated individual with a sense of urgency.
We strongly favour applicants with proven relevant experience in Financial Services - particularly in Asset Finance and Leasing and ideally with brokerage experience also.
Contact: For more information, please contact Julie julie@thcrecruitment.co.uk 01279 713900.