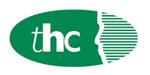 £90,000 plus benefits.
We are looking for a Senior Business Analyst with a background in leasing and asset finance to take on a new role with a leading provider of software to the industry.
With a broad knowledge of the Leasing Industry and familiarity with IT transformation, you will map the proposed workflows for the deployment of the product solutions and transform customer business strategy into execution.
You will serve as a trust advisor both internally within the company and within the client working closely with architects and business stakeholders across the industry in EMEA.
You will need a strong blend of industry knowledge and solution skills, with a consultative style. You should be comfortable working with complex business requirements, design and be able to help configure the desired solution.
This is not a sales role but you should be able to develop strong customer relationships, managing expectations and negotiating solutions to complex problems.
Key Skills:
Knowledge of the asset finance and leasing market.
Strong industry alignment and knowledge in financial services (Lease/Treasury Services/Corporate Banking/Client Servicing).
Strong industry point of view, able to discuss trends and challenges.
Familiarity with Waterfall and/or Agile implementation methodologies.
Ability to work independently and be a self-starter. Proven results leading and overseeing customer and/or partner success stories in the following domains: front- and back-end solutioning, change management, and direct leadership in designing solutions that meet or exceed customer needs.
Proven ability to analyze, design, and optimize business processes.
Strong presentation skills. Able to effectively present and defend point of view to a variety of audiences.
Familiarity with Salesforce end-user experience.
Contact: For more information, please contact Catherine catherine@thcrecuitment.co.uk