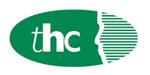 Great new role for an HR Generalist to take the lead in building the HR function of this rapidly growing niche finance company on a fixed term contract for 6 months. We have worked with this client for a number of years and seen them grow - great culture and a real appetite to learn and develop.
This is a new role and is a real opportunity for someone to have a direct impact on the business setting up processes and structures. You will have a proven track record of making a significant difference to the people side of businesses.
This is a great opportunity to develop HR process within this dynamic business and play a major role in helping senior management drive sustained growth.
Key Skills:
A proven, demonstrable and successful background in HR Management within a growing and dynamic business.
Experience in overseeing the entire employee lifecycle including recruitment, reviews, disciplinaries, grievances and performance management.
Experience of implementing a companywide benefits and rewards scheme.
Show initiative and ability to drive projects forward.
Excellent active listening, negotiation and presentation skills.
Competence to build and effectively manage interpersonal relationships at all levels of the company.
In-depth knowledge of labour law and HR best practices.
Contact: If you are interested in this role, please contact Catherine Jack on 07450 425790.