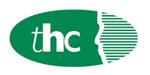 £60 - £70k plus great benefits.
We are recruiting a new and exciting role for our client, a lender who offers a wide range of asset finance to diverse clients. You will primarily be responsible for teams managing the sales support and payouts teams working in a fast-paced environment.
Key Responsibilities:
Support Sales & Broker networks, ensuring that new business is chased & managed correctly from Proposal receipt through to Payout; working closely with the sales and credit teams.
Effective and accurate raising of customer legal documentation.
Payout.
Providing an accurate and quick payout service for all originations.
Ensuring that all credit conditions are met effectively prior to payout.
Monitoring any post payout tasks such as charge registration.
Resolving post payout queries/corrections to agreements.
Qualifications/Experience:
Thorough with a good eye for detail.
Team leadership.
3+ years' experience working in a new business team.
3+ years' experience in the Asset Finance industry.
Good communication skills with experience in senior stakeholder management.
Able to work at a fast pace in a pressured environment.
Self-motivated team player.
Contact: To discuss in more detail and receive a full job description, please call Julie Ramsay on 01279 713900.