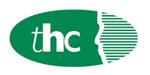 Salary, commission, car and benefits ote £55-70k.
In this exciting sales role, you will work with and support the commercial vehicle dealer sales teams and structure finance deals for used vehicles. You will achieve your goals by organising your day effectively, building strong relationships with several key stakeholders, managing the sales process and regular account management, with regional management teams to develop local tactical sales strategies, that help achieve both parties' objectives.
This direct sales role is not limited to the funding opportunities available from vehicle sales, as you are tasked to fund other equipment and using our broker services, it is your responsibility to build broker type relationships with customers, providing financial solutions for all of their funding requirements. In addition to this, you will also have the opportunity to sell a number of insurance-related products and promote a number of other of our client's products and services.
The successful candidate will cover a large area and will be based from one or more dealer locations. You will be expected to travel as required to meet your business objectives, and some foreign travel may be required. You will attend meetings, conferences, training courses and seminars as required by the business.
Duties and Responsibilities:
Manage effective stakeholder relationships in your allocated sales area ensuring their requirements are met.
Fully manage the sales process and ensure referrals & introductions are of the highest quality.
Proactively develop new finance business
Work alongside the retail sales teams to identify and develop new business opportunities and increase sales volume.
Develop effective tactical sales campaigns to improve awareness and drive the sale of vehicles
The Candidate:
A full clean driving licence.
Excellent account management skills.
The drive and enthusiasm to work remotely in order to fulfil their duties.
A very good asset finance background and product knowledge and the ability to structure, present and sell asset finance solutions.
Excellent commercial acumen and the ability to forge strong working partnerships with key people.
Proficient in Microsoft applications specifically Excel/Word/Outlook and have the ability and be prepared to learn how to use current applications and systems.
Contact: If you are interested in this role, please email Julie julie@thcrecruitment.co.uk