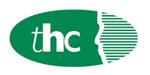 c£110,000 with benefits.
We are looking for an experienced senior asset finance underwriter to lead and oversee all aspects of the credit and risk function of Business Finance division of a specialist bank. This will include Underwriting, Asset Management and Portfolio Management functions. Additionally to review and underwrite as required in all the business streams. There will be a requirement to support the MD on projects as required and building a strong relationship with the 2nd line of the bank.
You will be responsible for leading a specialist and dedicated team across underwriting, portfolio management, oversight and lending policy. You will partner with the relationship teams and with the Credit Risk team for the bank. This is a risk-based function and you will operate as the gatekeeper for the quality of lending decisions in the asset finance division.
You should be a commercial-minded risk advocate able to balance risk and reward without putting the bank at risk through poor lending decisions. An important element is the control over quality in Underwriting to ensure clear file audits, internal audits and process adherence. Attendance to Credit Committee as required.
This role will form a key part of the Leadership team, to assist in the overall effective management of the division towards its objectives and to share responsibility for ensuring an appropriate culture is created towards all its customers, its risks and its conduct.
Key Skills:
Experience as a Risk Leader in the Specialist Business Finance arena.
Proven track record in building multi-faceted portfolio, covering diverse asset classes and ticket sizes.
Ability to set, implement and manage a Risk Framework covering all risk aspects including KYC/AML on boarding, underwriting, operational risk & portfolio management.
Prepare and present credit reports for deals ranging from £500k to £5m.
Experience with implementing collateral curves to assist with underwriting process.
Proven track record of underwriting and managing large ticket exposures, with demonstrable experience of appraising block discounting and other wholesale finance structures.
Experienced through the cycles across a wide range of asset classes.
Preference for Asset Management experience.
Preference for Portfolio Management experience.
Contact: For more information, please contact Catherine Jack on 07450 425790.