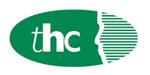 Competitive Package, excellent benefits - depending upon experience.
Working for a major lender, as Senior Underwriter you will report to the Senior Credit Manager and responsible for delivering timely credit decisions This role is working within the niche professions finance market.
Key Responsibilities:
Underwrite new business applications and deliver timely credit decisions within SLA guidelines and in accordance with Credit policy.
Provide commercially balanced recommendations to colleagues where new business applications are above the Senior Underwriter's credit mandate.
Ensure annual reviews are completed on time.
Prepare credit papers for submission to Credit Committee.
Support the development and delivery of new business initiatives through identification, assessment and mitigation of credit risks.
Provide guidance to the credit team and the wider business on Iceberg credit policy and appetite.
Drive continuous improvement activity challenging processes and procedures to deliver optimal efficiency and effectiveness.
Key Skills:
Detailed knowledge of the mechanics and operations of UK Law Firms.
Appreciation of Chambers Directory and other relevant information relating to UK Law Firms.
Knowledge of the Law Society and SRA Rules as applied to UK Law Firms.
At least 5 years proven experience of underwriting transactions in professions finance, and vendor/direct asset finance lending environment, having held a personal lending mandate.
Solid and demonstrable experience in a wide range of assets and lending structures.
Experience in discussing accounting information on a face to face basis with customers to obtain additional information.
Proven ability to interpret financial statements and produce a clear written analysis including understanding a customer's cash flow.
Commercial lending experience in professions finance and unsecured lending transactions.
Experience of working in a direct and broker origination model.
Thorough understanding of finance products and appropriate security/legal/documentation risks.
Ability to make sound commercial credit decisions within the Bank's credit appetite.
Strong interpersonal and influencing skills.
Advanced written and presentation skills.
The ideal candidate must have equivalent working experience in Professions/Asset Finance - with an appropriate delegated authority. Solid and proven experience in underwriting a diverse range of assets across a wide credit spectrum.
Working Hours
37.5 hours a week, Monday to Friday 8:30 am to 5:00 pm with one hour for lunch. The flexibility of hours may be possible but please do enquire prior to applying.
Contact: If you are interested in this role, please contact Julie Ramsay julie@thcrecruitment.co.uk