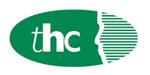 Salary negotiable depending on experience, OTE - Varied (uncapped).

We are seeking an experienced Account Manager to focus on vendor and direct SME business to join us. At present all staff work remotely, in the coming month we expect to move to a hybrid model, with an office/offices North and/or South of London.
Our client provides clear, fair and effective finance to a wide variety of SME & Professions organisations for projects/requirements ranging from £10k to several £m. Fully authorised and regulated by the FCA, we access a panel of more than 50 funders to be able to offer the most appropriate finance solution for our clients, from high street banks through to specialist funders.
The Directors have over 25 years of experience in the business finance industry, working both directly with clients and supporting leading technology vendors from simple requirements through to large projects with phased drawdowns and bespoke payment structures. We take the time to understand our clients need and provide achievable solutions which meet these.
They have arranged over £160m of finance across over 2,000 transactions so far and have ambitious expansion plans.
Job Role:
A new business-focused sales role, servicing the SME sector for soft assets (including technology and fit-out projects), business expansion/working capital facilities and some hard assets.
This role is responsible for delivering income against an annual commission plan. In line with our client's ethos, the aim is to maximise revenue on a long term basis, by building deeper relationships with clients, providing excellent service and treating customers fairly.
You will have the support of a telemarketer and some existing clients/vendors, but need to be willing to reach out to targeted vendor/direct prospects and network to find opportunities.
Success in this role will require the achievement of minimum levels of performance in critical areas such as activity, behaviour, CRM adoption, customer care, quality as well as sales targets.
Our client has excellent relations with a diverse funding panel, with a wide product offering, giving you the opportunity to build strong and fruitful relationships with clients.
Key Responsibilities & Skills:
Generate income against annual commission plan.
Being able to understand, explain, identify opportunities for and sell our full range of products.
Build a pipeline of opportunities through targeted prospecting and networking.
Service and retain existing account base so as to maximise customer life, renewal and cross-selling opportunities.
Develop strong working relationships with customers, vendors and introducers, as well as colleagues to achieve success on all counts.
Minimum of 2 years' experience selling finance to the SME sector, either in a direct role, or a vendor facing role where you have regularly dealt directly with clients at FD/CFO level.
Confident and competent at dealing with senior customer contacts, pricing, selling and deal structuring.
Excellent customer service and focus on treating customers fairly.
Strong communication skills.
Organised and Focussed.
IT literate, including Microsoft Office and CRM.
Working hours 09:00 - 17:30 currently working from home. This is a remote/work from home role whilst government restrictions are in place. Once restrictions are lifted the role will be based in the office a few days a week in either the Stevenage area or Tunbridge Wells area.
Benefits include company pension, flexible work from home/office locations, work social events and career progression within a thriving team.
Contact: For more information, please contact Julie Ramsay on 01279 713900.