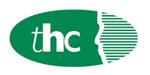 £80,000 +.
Our client, a boutique banking group specialising in retail and SME banking is looking to appoint a Senior Compliance Manager & MLRO to join their expanding group. This is a brand new position/headcount for the bank, so a fantastic opportunity for the incumbent to make the position their own.
Key Responsibilities:
Manage compliance support for the FCA registered companies within the Group.
Actively work to ensure that there are adequate and effective controls in place to mitigate against regulatory, reputational, legal and operational risks.
Monitor and manage the compliance and operational risk aspects of outsourced arrangements.
Act as Money Laundering Reporting Officer for UK operations.
Act as coordinator of Data Protection matters for UK operations.
Support the Head of Risk and Compliance and other Senior Managers in discharging their duties under the Controlled Function and Senior Managers Certification Regimes.
Drive compliance with all UK legislation, regulation and applicable codes of practice in the markets in which we operate (excluding company law and employment law).
Identify potential areas of compliance vulnerability and risk - develop/implement the corrective action plan for resolution of problematic issues and provide general guidance on how to avoid or deal with a similar situation in the future.
Implement effective issues and actions tracking, with appropriate escalation and reporting, for open risks;Provide management, ARCC and Board with an opinion on the internal regulatory controls within the Group through regular and appropriate reporting.
Maintain and analyse key risk data in order to inform and support reporting on internal regulatory controls.
Review and analyse new legislation and regulation, engage with the business in order to assess the impact, plan the implementation of regulatory change and embed within company policies and procedures.
Key Skills:
Detailed working knowledge of FCA and PRA rules, particularly in relation to Banking, Consumer Credit (CONC) and/or mortgages (MCOB).
Detailed working knowledge of AML rules and associated guidance.
A systematic approach to work with demonstrable ability to work independently and deliver to deadline, whilst maintaining attention to detail.
Excellent verbal and written communication skills, with experience of presenting to senior management and internal committees.
Contact: Please apply or contact Catherine Jack to arrange a confidential discussion on 07450 425790.