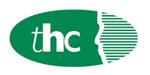 OTE £65K.
Our client a successful provider of Asset Finance solutions wish to appoint an asset finance experienced internal sales/sales support currently working for an asset finance company (not brokerage) looking to step up into their next stage in their career and ideally living in the Greater Manchester/North West region.
Starting salary is £28K - £ 30K increasing to £35,000 upon passing their probationary period and includes a company car etc. Both Salary and OTE will increase with productivity thereafter.*
The Candidate:
Should have a minimum 2 year successful track record in asset finance company.
Able to work independently & operate from a suitable home office based/living in the North West.
Possess excellent credit/communication/organisational skills.
This role is immediately available and we will move quickly to appoint the right candidates.
Additional benefits:
Private Medical/Dental & Pension*.
Up to 30 days holiday per year (subject to level of service).
Membership of a successful sales team and rapidly growing lessor.
*Upon successful probationary period.
Contact: Please contact Julie ASAP on 01279 713900.