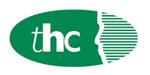 £65,000 + depending on experience.
Our client is fast-growing lender, we are seeking an Asset Finance operations specialist with experience in process improvement/change.
The purpose of this role is to provide change management support to the Asset Business Finance team. This includes end-to-end management of the change portfolio, ranging from MI improvements or implementation of new system functionality through to ensuring the successful operational delivery of new products and strategic initiatives.
Key Responsibilities:
Day-to-day management of the Asset Finance change work stack ensuring all change requests are triaged, prioritised and progressed appropriately.
Maintain effective and controlled system configuration.
Monitor progress of change requests to facilitate effective prioritisation and identify future capacity requirements to deliver testing.
Lead, coordinate and perform all system testing required to a high level of accuracy including but not limited to writing change request documents.
Acting as the Asset Finance key point of contact with external IT providers helping to translate business requirements into IT requirements.
Build Standard Operating Procedure documents in conjunction with other departments to enhance operational control.
Key Skills:
Experience of Asset Finance Operations.
Experience of working with various asset finance administration systems.
Experience working in a process improvement/change role.
Experience of documenting process maps and operating procedures.
Contact: For more information, please contact Julie on 01279 713900.