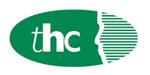 £90,000 plus benefits.
Our client a fast growing prestigious lender is going from strength to strength. We are looking for a Head of Operations with experience in specialised lending -Commercial, Asset Finance, Development Finance - to lead a key segment of their business operations. The team is highly experienced, has great passion and drive and is growing.
The purpose of this role is to lead all operational aspects of this specialist lending department. Critical to the success of the role will be to provide strategic direction to ensure optimal efficiency.
Key Responsibilities & Skills:
The Head of Operations will define and manage service driven SLAs as well as identifying areas for continuous improvement across the department including continuous operational development. This also involves building operational flexibility to manage peaks and troughs of workflows.
To be the customer champion for the division, driving forward process & system changes to continuously improve the customer journey and supporting smooth implementation of each change with training and guidance issued to team members.
To own operating procedures for internal teams, ensuring they are regularly reviewed and updated and that the team members all understand and adhere to them.
To oversee operational risk management with ownership of key business tools such as the Business Continuity plan.
Exemplary leadership skills.
Deep and relevant experience of running a credit function ideally in the SME sector and/or structured finance.
Business orientated commercial approach with the ability to think laterally. Constructive & positive.
Team player.
Highly numerate with strong analytical skills. Demonstrates the ability and instinct to blend experience and judgment within rational, data led decision making.
Ideally you would have experience of leading an operations function within a specalised lending business. Commercial Lending, Structured Finance, Asset Finance, Development Finance.
You should have a business orientated commercial approach with the ability to think laterally. Constructive and positive.
Contact: Catherine Jack Catherine@thcrecruitment.co.uk