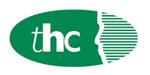 Exceptional package.
We are looking for exceptional asset finance professional to develop construction equipment finance the centre of the area is Milton Keynes so ideally located in that area but there is flexibility around Northampton shire, Bedfordshire, Hertfordshire, Oxfordshire and Buckinghamshire.
Key Skills:
Asset finance sales skills.
Self-motivation drive to achieve challenging sales and business development targets.
Ability to maintain existing and developing new, customer relationships - there is a focus on business development.
Breadth of asset finance knowledge and experience - HP, lease, etc.
Experience in finance house/bank processes - payments, underwriting, etc.
Working knowledge of Anti-Money Laundering policy, Data Protection Act, Fraud Awareness, Consumer Credit Act, Know Your Customer due diligence, and Treating Customers Fairly, the Conduct Rules.
Excellent negotiation skills.
Attention to detail numerate, good organisational and time-management skills.
Coaching skills - dealer coaching (regulation and point of sale finance).
Contact: Julie Ramsay for more information on 01279 713900.