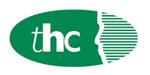 up to £85,000 plus uncapped commission, car allowance and excellent benefits.
Our client, a leading specialist bank, is looking to appoint a sales lead for their new Specialist Car Finance and Car Stocking business.
Job Role
The role will carry a dual responsibility.
Sales management & development of the specialist (Supercar and classic car) business area. Key objectives will be to work closely with introducing broker(s) to promote their financial offering within the vehicle dealer community and ensure they achieve sales targets whilst balancing the associated risks.
Sales management, oversight & development of the car/vehicle stocking product. Key objectives will be to work closely with their existing broker network as well as sourcing and establishing new broker, dealer and direct sales relationships in this market.
Both responsibilities will require keeping up-to-date with market and sector knowledge/activity, regular dealer/customer visits, deal structuring, pricing to risk, liaison with our asset management team, business due diligence, financial analysis, and preparation of credit applications.
Furthermore, working together with a dedicated internal sales support team the role will also include oversight of the documentation and payout processing for each client, as well as liaison with the portfolio management team and specialist external audit firms for regular monitoring & reporting of dealer performance.
You should have experience of working within a bank lessor, specialist car finance lender or specialist inventory/stocking lender environment that sources business through brokers and dealers.
Ideally, you will have specific experience in the provision of a broad range of credit, structuring and documentation experience as well as being self-motivated, results-driven customer-focused and prepared to work to tight deadlines.
Contact: Catherine for more information on 01279 713900.